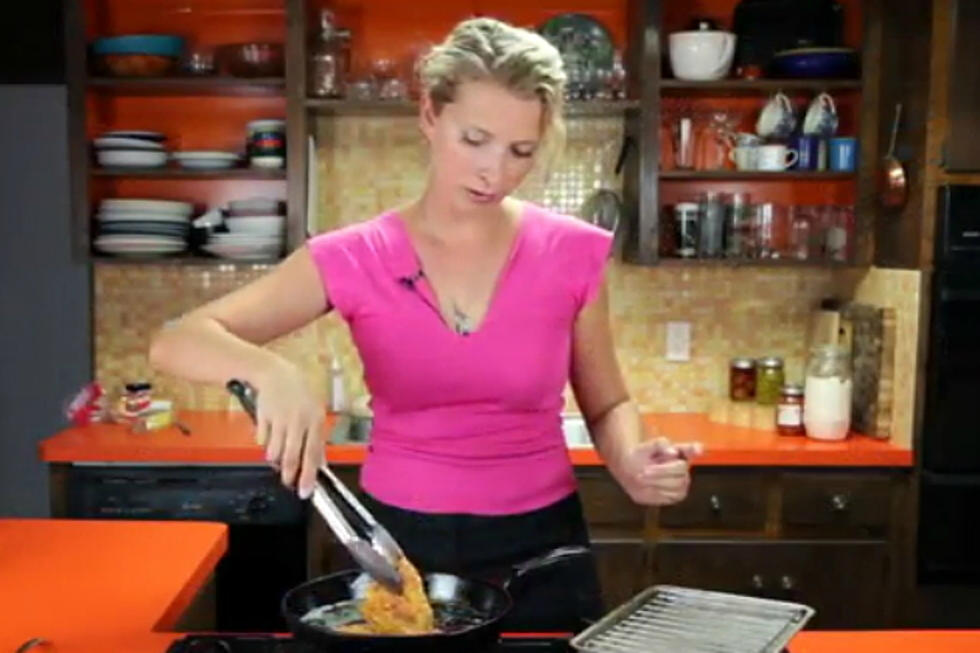 Chef Cooks a 'Chick-fil-Gay Sandwich' to Protest Chick-fil-A's Anti-Gay Stance
Chick-fil-A's sandwiches sure are tasty, but if you object to the company's anti-gay political stance, you might find the food difficult to stomach. As a alternative, internet chef Hilah Johnson has created a close facsimile called the "Chick-fil-Gay Sandwich." It's deliciously pro-gay rights!
In 2009 alone, the Georgia-based fast food company gave $1.7 million to anti-gay groups that oppose same-sex marriage and work to "convert" homosexuals. One of these organizations is even considered a "hate group" by the Southern Poverty Law Center.
So, Johnson cooks up a healthier (and less bigoted) alternative over the course of six minutes, which sports "less sugar, less salt, and less funding for anti-human-equality organizations." Yum! Equality has never tasted so good.