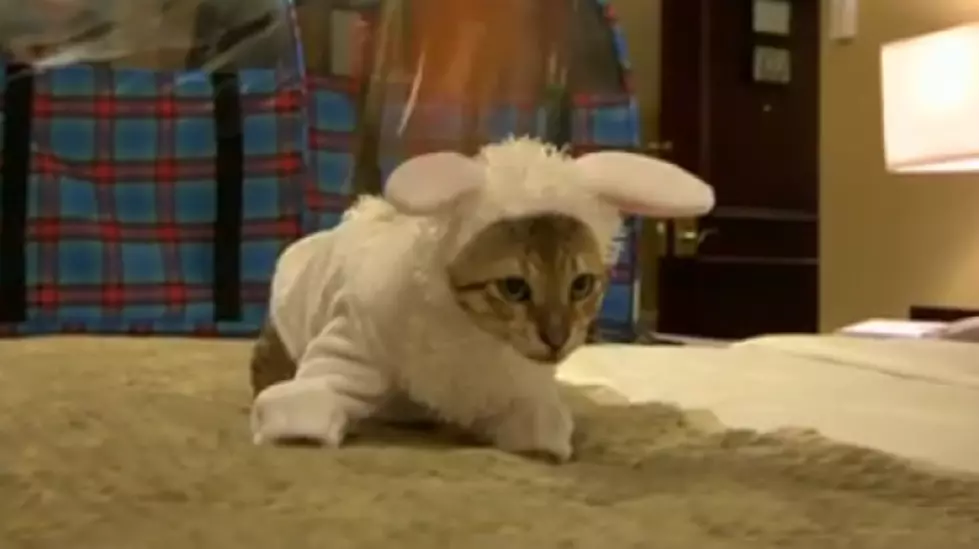 New York City Hotel Hosts Cat Fashion Show
YouTube
New York City Fashion Week kicks off today, and what better way to celebrate than by checking out a cat fashion show? Comedian and blogger Julie Klausner discovered a unique fashion show in the video above taking place in New York City.
Over at The Algonquin hotel in New York City, there has been an established resident cat for decades. According to Pet Lifestyle Expert Sandy Robbins, the resident lady cat is expected to uphold several duties, one of which includes hosting an annual feline fashion show to raise money. For what, we aren't quite sure. But the fact that a cat fashion show even exists is reason enough to support the cause.
The cats all reign from the Westchester Cat Club (yes, that also exists), so parading around in couture costumes is just another day in the life of a model cat. Carla Reiss is the designer responsible for creating such chic catwear, dressing the high-end kitties in everything from magician outfits to giant Elvis costumes. She even made a sleek Jetson-style jacket for the little furballs!
Ok, we'll admit we're a little jealous this feline fashion is way cooler than our own clothes. So does it come in human sizes?!