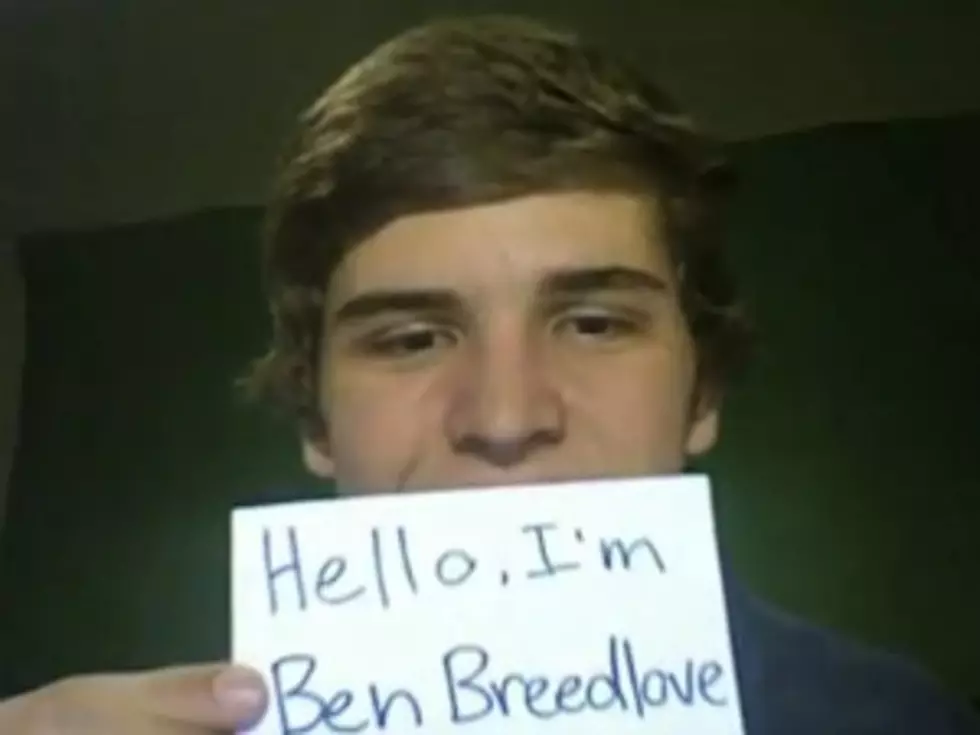 Watch the Inspirational Video Ben Breedlove Posted to YouTube Before Dying on Christmas Day [VIDEOS]
A Texas teen who died from a rare heart condition on Christmas left behind a video story that is inspiring millions.
18 year-old Ben Breedlove was born with a rare heart condition, hypertrophic cardiomyopathy, and suffered a heart attack on Christmas Eve. He passed away the next day.
Just a week earlier, on December 18, Breedlove posted two videos entitled 'This Is My Story,' where he told the story of his life using note cards and music.
This wasn't the first video that Breedlove had posted. He was actually quite popular on YouTube, with two different channels where he gave advice to other teens and talked about what he had gone through in his life. But this is the one that caught everyone's attention. His family didn't even know about the last videos until after he had passed away.
Breedlove had three bad health episodes recently, including one on December 6th where he passed out at school. Watch the original videos that Breedlove posted below.