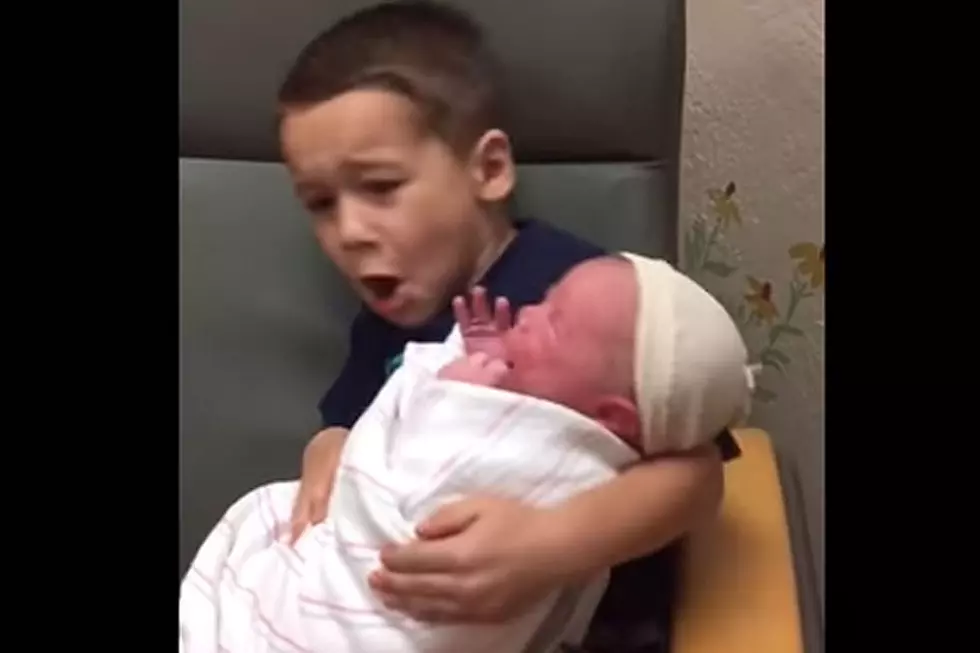 Baby Scares Bejesus Out of Big Brother Holding Him for First Time
ingersollturok, YouTube
Taking care of a baby is not easy, as this new big brother quickly learned.
Hunter Ingersoll, 5, became a big brother last year when his parents had another son named Wyatt.
When Hunter got to hold him for the first time, everything seemed fine for a brief moment before Wyatt let out the kind of scream babies are known for. And that terrified a completely unprepared Hunter, who nearly jumped out of his chair.
Hunter's dad, Jason, told Today, "It was his first time being around a new baby and he was really nervous. Plus, everyone was looking at him. He seemed ready to hold Wyatt, but he clearly wasn't."
The unexpected tears haven't gotten in the way of the budding friendship between the siblings, though. Jason says the two boys get along great.