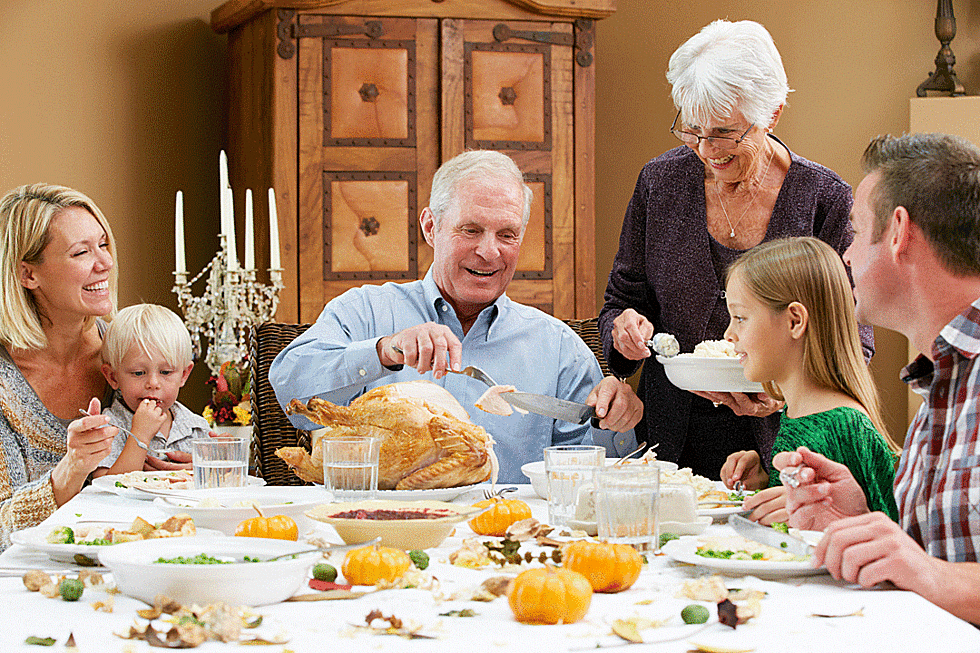 Poll: Americans Shudder at Thought of Talking Politics on Thanksgiving
iStock
When it comes time to talk turkey this Thanksgiving, you may want to make sure you only talk turkey.
According to an NPR/PBS NewsHour/Marist poll, 58% of people are not looking forward to talking politics during their Thanksgiving dinner this year.
That's a whole heckuva lot more than 31% who are anxious to chat with family about current events. Another 11% aren't sure how they feel.
How does this compare to last year, when Thanksgiving arrived a few weeks after Donald Trump beat Hillary Clinton to win the presidency? Well, only 53% were dreading talking politics and 43% were excited at the prospect of breaking down the country in between bites of turkey and cranberry sauce.
This cringing isn't even that different among party lines. Only 38% of Republicans are looking forward to chatting about politics, while 30% of Democrats and 11% of independent voters say the same thing.
And love him or hate him, Donald Trump is certainly a reason why you and your guests may choose to avoid bringing up the state of the nation. Forty-seven percent of respondents admit it is "stressful and frustrating" to talk to people whose opinions of the president don't align with theirs.