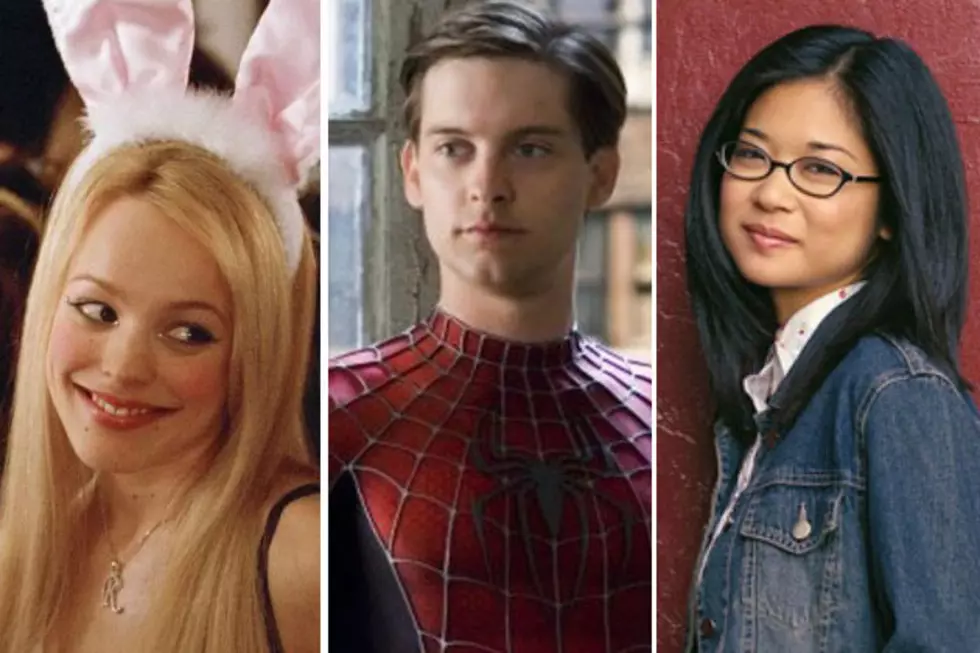 10 Adult Actors Who Played Teenagers
Paramount / Columbia Pictures / The WB
We couldn't wait to leave our teen years behind, but these movie and TV actors played kids when they were in their 20s and even older. Some of them had no problem slipping into a role several years their junior, but others were -- how can we put this? -- less convincing.
Still, if these casting choices are any indication, Hollywood seems to have found the fountain of youth. All it takes is high school role and a fresh-faced actor who can drink legally and you've got a ready-made cure for aging. Check out our list of 10 adult actors who played teens below.
Stockard Channing, 'Grease'

Few characters are more iconic than feisty 17-year-old Betty Rizzo from 'Grease,' who was played by Stockard Channing. But you might be surprised to learn that Channing was 34 at the time. In other words, she was far too old to be the leader of the Pink Ladies or Kenickie's girlfriend. As much as we love the character, we've got to admit -- Channing just doesn't make a believable teenager.

She wasn't the only adult actor playing a teen in the musical, however. Olivia Newton-John, who starred as 17-year-old Sandy Olsson, turned 29 during filming.

Jennifer Grey, 'Dirty Dancing'

In 'Ferris Bueller's Day Off,' Jennifer Grey was memorable as Ferris' resentful teen sister Jeanie. Grey was 26-years-old at the time, which might explain how she so easily kicked Mr. Rooney's butt.

A year later, Grey signed on the play 17-year-old Frances "Baby" Houseman in 'Dirty Dancing.' Today, the actress has retained her youthful looks at 52-years-old and even won season 11 of 'Dancing With the Stars.'

Keiko Agena, 'Gilmore Girls'

Best known for 'Gilmore Girls,' Keiko Agena was 27-years-old when she started playing Rory Gilmore's 16-year-old best friend Lane Kim, and the actress was well into her 30s when the show ended in 2007. But age isn't the only difference between the two -- Kim is Korean-American, but Agena was born of Japanese parents in Honolulu.

Tobey Maguire, 'Spider-Man'

Anyone familiar with the comic knows that Peter Parker was a high school student when he became Spider-Man, but Tobey Maguire was 27-years-old when he first starred as the Webslinger. While planning 'Spider-Man 4' In 2010, director Sam Raimi and several cast members -- including Maguire -- quit the franchise after script problems and a dispute with the studio. Eventually, the entire franchise was rebooted with a younger-looking actor -- Andrew Garfield.

Rachel McAdams, 'Mean Girls'

Rachel McAdams may have been 26-years-old when she played high school queen bee Regina George in 'Mean Girls,' but that didn't hinder her performance in any way. In fact, the role helped launch her career and established gossip-mongering, back-stabbing, sociopathic mean girls as a terrifying archetype.

Michael J. Fox, 'Back to the Future'

Marty McFly, the protagonist of 'Back to the Future,' is only 17-years-old, but baby-faced Michael J. Fox was 24 when he first portrayed him. When the film franchise came to an end in 1990 with 'Back to the Future III,' Fox was pushing 30. Guess all that time travel eventually took a toll.

When 'Glee' started in 2009, football jock Finn Hudson was still a high school student, but actor Cory Monteith had graduated long ago at age 28. Still, according to a casting director, Monteith perfectly captured Finn's "naive, but not stupid sweetness" despite the fact that he was more than a decade older.

Fortunately for fans of the show, producers decided that characters would grow older and eventually graduate from high school because, as co-creator Ryan Murphy said, "There's nothing more depressing than a high schooler with a bald spot." We tend to agree.

Gabrielle Carteris, 'Beverly Hills, 90210'

Most of the '90210' cast was older than the teenagers they were meant to play, but Gabrielle Carteris, who played 16-year-old Andrea Zuckerman, was the oldest of all at 29. Worried that she might be over the hill for a show about teenagers, Carteris actually lied about her age to get the role. While we can't imagine anyone else playing the character, Carteris always struck us as better suited to play someone's mom.

By the way, Luke Perry was 24-years-old when he was picked to play 16-year-old Dylan McKay and, despite his noticeably thinning hair, Ian Ziering was 26 when he started portraying teen Steve Sanders. (See Murphy's quote above.)

Jon Heder, 'Napoleon Dynamite'

Fox Searchlight/Paramount

Fox Searchlight/Paramount

The title character from the cult indie flick 'Napoleon Dynamite' is a teenager, but the actor who played him, Jon Heder, was 26 at the time. Just goes to show -- you're never too old to pull off a killer moon boot dance.

It's hard to believe, but Sissy Spacek almost didn't get the role in the 1976 big screen adaptation of Stephen King's 'Carrie.' She reportedly had to convince Brian De Palma that she wasn't too old to play the part at 26.

Luckily, she wowed the director during auditions and the rest is cinematic history. Wise move on De Palma's part, we say. Besides, who's gonna argue with an unhinged, telekinetic teen?