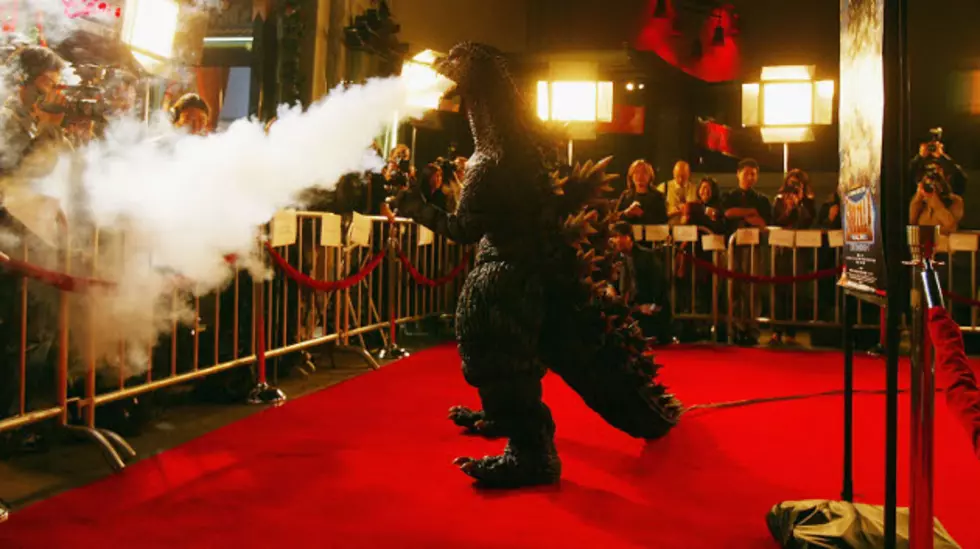 Happy 68th Birthday, Godzilla!
Kevin Winter, Getty Images
The star of the longest film franchise in history turns 68 today, celebrating a long career in film, animation, and advertising. We are referring, of course, to the King of the Monsters himself, Godzilla. Below, a retrospective of his highs and lows.
Godzilla first debuted 68 years ago today in Toho Pictures' "Gojira", a surprisingly solemn parable about nuclear war. Despite the dark tone, the movie itself was an enormous hit, going on to spawn 27 sequels ranging from high quality hits to, uh, this:
Not that Godzilla's adventures were limited to the silver screen. He's also taken Charles Barkley:
Promoted the refreshing taste of Dr. Pepper:
And even done public service announcements with his son, Minilla, to promote the joys of fatherhood: