Fake Kristen Stewart Explains the True Origins of Valentine's Day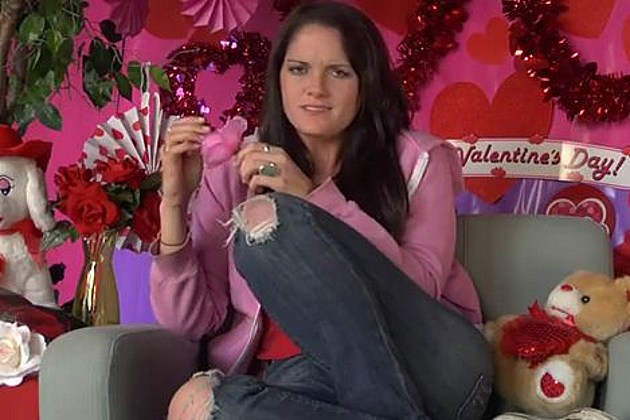 The history of Valentine's Day is sort of tricky. But don't worry, Kristen Stewart is here to help with that.  And why not? 'Twilight' was one of the "most romantical" movies of all-time, as K-Stew explains. So she is a certified expert on all things love related.
Subscribe to TheFW on
OK, so that wasn't really Kristen Stewart. But it was a pretty spot-on imitation of the polarizing actresses' voice and mannerism. You might remember this fake K-Stew from her hilarious retelling of the birth of Jesus.
Also, Stewart's doppelganger gets many facts about Valentine's Day wrong. According to Wikipedia, the history of V-Day has nothing to do with Emperor Palpatine, "Don't Ask Don't Tell," Yellow Gatorade or the South Beach Diet, as she alleges. And we are pretty sure her explanation of why chocolate hearts became associated with the international day of love is just completely made up.
But we can't help but think how Valentine's Day would be so much better if its origins involved 'Star Wars' characters. And how much better 'Twilight' would be if fake Kristen Stewart had snagged the role of Bella instead of the real K-Stew.