10 Funny 'Zoolander' Quotes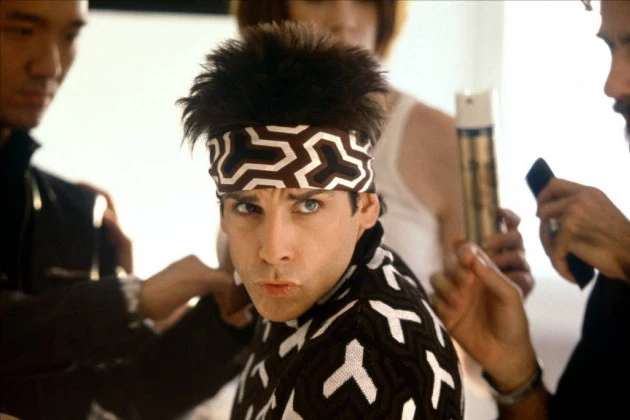 Here's a look back at 'Zoolander,' the adventures of Ben Stiller's eponymous well-meaning but endearingly inept supermodel.
Thanks to memorable performances from Stiller, Will Ferrell, Owen Wilson and Billy Zane (yes, Billy Zane), 'Zoolander' has become one of the most quoted movies on the Web. Take a look at some of our favorite 'Zoolander' quotes below.
"Moisture is the essence of wetness, and wetness is the essence of beauty."
Derek Zoolander: "What say we settle this on the runway… Han-Solo?" Hansel: "Are you challenging me to a walk-off… Boo-Lander?"
"A eugoogoolizer…one who speaks at funerals…Or did you think I was too stupid to know what a eugoogooly was?"
"Let me show you Derelicte. It is a fashion, a way of life inspired by the very homeless, the vagrants, the crack whores that make this wonderful city so unique."
"What is this? A center for ants?!"
"I'm pretty sure there's a lot more to life than being really, really, ridiculously good looking. And I plan on finding out what that is."
"Dammit Derek, I'm a coal miner, not a professional film or television actor."
"Who are you tryin' to get crazy with, ese? Don't you know I'm loco?"
"I'm sorry that good-looking people like us made you throw up and feel bad about yourself."