94-Year-Old Woman Wows in Dance Contest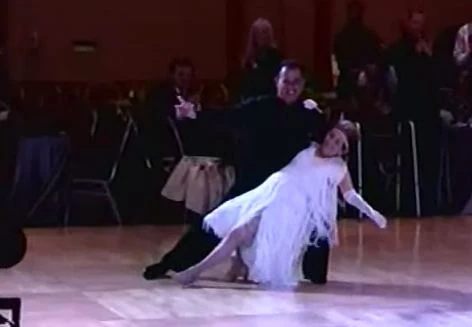 When 94-year-old Mathilda Klein is introduced to the crowd during a ballroom dance competition, the announcer talks about how she was 26-years-old during World War II and not as "vibrant" as she used to be. That and the fact Klein uses a walker to get around leads one to believe the competition is just paying tribute to Klein because of her age. Then when she reaches the center of the dance floor, the music changes. And something pretty amazing happens.
Subscribe to TheFW on
We're not sure if she was using the walker as a prop, or if just the act of dancing makes her feel decades younger. But there is no question she moves around the dance floor like a woman at least half her age.
Klein has been dancing with her much younger partner Danny Maloney for the last 11 years, and last year they even won in the salsa category at the Florida State DanceSport competition.
"I just love the feel of it. It keeps me alive," Klein explained.
"She's an inspiration to me every time I dance with her," Maloney, a dance instructor, said.
We think it's safe to say Klein is an inspiration to everyone.