18-Month-Old Is Obsessed With Brad Pitt [VIDEO]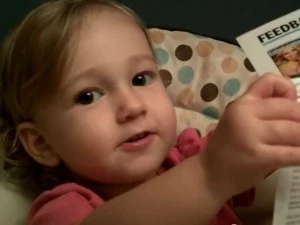 Watch out, Angelina Jolie– this 18-month-old has a crush on Brad Pitt! 
When shown a photo of the hunky movie star, the excited toddler chants his name wildly like a grown-up fan at a screening of 'Moneyball.' "Cuuute," she adds, to the amusement of her parents.
Watch the reaction — which happens to be the polar opposite of what happened when a dog was shown a photo of Julia Roberts, Brad's co-star from 'The Mexican' — below.
Subscribe to TheFW on
[via The Huffington Post]